How Debt Consolidation Programs Work
Milwaukee Area Bankruptcy Attorney Explains Pros & Cons of Debt Relief Companies
As a Milwaukee area law firm specializing in Wisconsin Chapter 7 and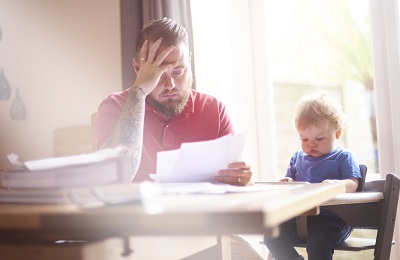 Chapter 13 personal bankruptcy, we understand how stressful and confusing it can be to find the best solution for debt problems.

If you're feeling the weight of debt and pressure from debt collectors, you may be tempted to turn to one of those debt relief companies you hear on the radio and TV. It seems like a good idea—you'll have those nasty bill collectors off your back and have payments you can actually afford. It must be better than declaring bankruptcy. Right?
Well, maybe not.
Are Debt Relief Companies Legitimate?
Some are and some aren't. The hard reality is there are a lot of scammers out there masquerading as good people who only want to help you straighten out your debts.
Even with legitimate debt consolidation companies, there are some serious downsides. Our Milwaukee bankruptcy lawyer explains the differences between debt consolidation, debt settlement and debt management.
Debt consolidation
Debt consolidation usually involves getting a low interest loan to pay off higher interest debts—typically credit card debts with interest in the neighborhood of 20% and higher.
Debt settlement
Debt settlement involves a company negotiating with your creditor to reduce the amount you owe—for a fee, of course. The debt settlement company pays off the debt in a lump sum, then has you make monthly payments to them. Beware: these programs are rife with scammers!
Debt management
Debt management programs offer a combination of credit counseling and debt settlement. Debt management companies negotiate a payment plan with a lower interest and consolidate your debt, but do not reduce the balance you owe.
Are Debt Relief Programs Worth It?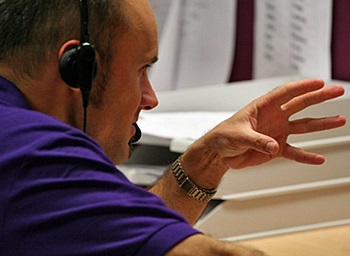 FREE CONSULTATION >>
Trouble is all these debt relief approaches have you on the hook for hundreds of dollars in payments every month—with no accountability whatsoever.
You have no idea if they're even using your money to pay your creditors or not. Usually, the debt relief company takes their cut of the money they get from you every month, then stashes the rest until they have enough to offer a lump sum settlement to your creditor.
Even after dutifully making payments for years, there is no guarantee your debts will be settled. Meanwhile, your creditor can (and usually does) start a lawsuit against you. Even if you're fortunate to have a large part of your debt forgiven, did you know you will be liable for taxes on that amount?
Debtor Beware: the Truth About Debt Consolidation in Advertising
Something else to consider: Despite what these debt relief companies say in their advertising, the monthly payment programs they come up with are usually never anything close to what most people would consider "affordable."
Once you're stuck making monthly payments to a debt consolidation program it takes many years to get in the clear again. To make matters worse, a lot of these debt relief "services" insist on automatic withdrawals from your bank account.
Meanwhile, your creditors are still charging you interest and collectors are still harassing you day and night.
That's debt relief?
Considering Using a Debt Relief Company? Read This:
Before you hand your financial future over to one of these debt relief companies, make sure you know what you're getting into. Despite everything you've heard about how bankruptcy is something you want to avoid, it may actually be the best option for many people. Decades ago, declaring bankruptcy carried with it a mark of shame. Times have changed, though.
How Bankruptcy Can Provide True Debt Relief
Today, bankruptcy isn't the end of your financial life. It's a fresh start on a new one. Financial debt can be discharged under Chapter 7 bankruptcy or consolidated in a repayment schedule under Chapter 13 bankruptcy—with the court's supervision, so you know your payments are actually going toward your debts.
Unlike the "debt relief" programs covered here, filing for bankruptcy in Wisconsin puts an immediate stop to harassing bill collector calls, repossessions and foreclosure.
Free Personal Consultation with Experienced Bankruptcy Attorney
Before you make a decision based on what a commercial said, or what someone else did or told you, get some advice from a Milwaukee bankruptcy attorney with extensive experience in legitimate debt relief solutions. The bankruptcy law office of Steven R. Mcdonald offers free bankruptcy consultations with no obligation. Everyone's debt problem is different. We'll help you sort through all the options available so you can make the best choice for your financial future.
We are a debt relief agency. We help people file for bankruptcy relief under the Bankruptcy Code.
Return to Related News