Does Bankruptcy Cover Debt from Medical Bills?
Yes! Discharge Medical Debt by Filing for Chapter 7 or Chapter 13 Bankruptcy in Wisconsin

Clear medical debt by filing for Chapter 7 bankruptcy.
Relieving medical debt has never been more prevalent. The rising costs of healthcare and many people's inability to cover themselves and their families with sufficient health insurance coverage has driven many people toward ways to get rid of their medical debts. Many Wisconsin residents wonder how to clear medical debt and if filing for bankruptcy will cure their ills.
What is medical bankruptcy?
Medical bankruptcy is a form of debt relief for individuals overburdened with medical debt.
Good news: under chapter 7 bankruptcy in Wisconsin, medical debt can be completely cleared.
Chapter 7 bankruptcy classifies types of debts in the following categories:
Secured debts
Unsecured debts
Priority debts
Nonpriority unsecured debts
Medical debts fall in the category nonpriority unsecured debts.
Your medical debt will be eliminated by Chapter 7 bankruptcy. There is no cap on how much of your debt can be discharged by filing for Chapter 7 bankruptcy. When you relieve medical debt using Chapter 7, you relieve all of it.
What to Know before Filing Bankruptcy for Medical Debt
Before filing bankruptcy (especially if you plan to file bankruptcy without a lawyer) it's important to understand the different types of bankruptcies you can file, and how Wisconsin bankruptcy laws apply to your circumstances.
Chapter 13 Bankruptcy Treats Medical Debt Differently
Medical debt is still regarded as an unsecured debt when filing for Chapter 13 bankruptcy. However, Chapter 13 regards unsecured debts differently than Chapter 7.
For medical bankruptcy under chapter 13, you must pay a percentage of your unsecured debts over the duration of your repayment plan.
The percentage you pay is based on your disposable income and the amount your unsecured creditors would have received if you had filed for Chapter 7 bankruptcy. When your repayment plan expires (and assuming you've made your payments faithfully), the remainder of your medical debt—and other outstanding unsecured debts—is discharged.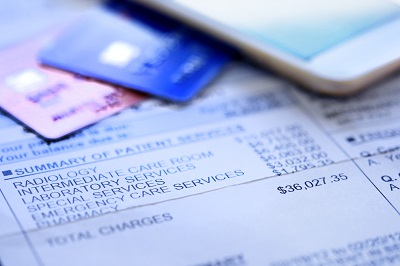 Free consultation >>
You aren't alone. Get professional legal advice for medical bankruptcy and get a fresh start.
How much does it cost to file medical bankruptcy?
The filing fee for chapter 7 bankruptcy is $335 and the fee for filing chapter 13 is $30. The cost of filing for bankruptcy with an experienced attorney by your side minimizes the risk of mistakes and having your case dismissed.
Milwaukee County Bankruptcy Lawyer Guides You through Relieving Medical Debt
Filing for bankruptcy is a stressful and exhausting period in your life. There is an overwhelming amount of information you need to be aware of before choosing to file. You need the help of an experienced, professional bankruptcy lawyer to guide you through the process of filing for bankruptcy and restoring financial order to your life.
Oak Creek bankruptcy lawyer Steven R. McDonald is a helpful guiding hand through one of the most important periods in your life. Mr. McDonald boasts 15 years of experience helping residents of southeastern Wisconsin through the trials and tribulations of filing for bankruptcy.
He can help you, too. You aren't alone. Call his office in Oak Creek today and begin to piece your financial life back together.
Contact Oak Creek bankruptcy lawyer Steven R. McDonald today to schedule a free consultation when you're considering filing for bankruptcy to relieve debt from medical bills.
Return to Related News