Chapter 13 Bankruptcy Law Firm
The Chapter 13 Attorney Wisconsin Trusts for Expert Legal Counsel
Attorney's Note: The below should not be construed as a substitute for legal counsel. Contact Milwaukee bankruptcy lawyer Steven R. McDonald for your free initial consultation.
A Chapter 13 Bankruptcy is similar to Chapter 7 Bankruptcy, however, Chapter 13 Bankruptcy focuses primarily on a repayment plan rather than liquidation of debt. Like Chapter 7 Bankruptcy, Chapter 13 is strictly for individuals, not businesses. Unlike Chapter 7, Chapter 13 Bankruptcy is a reorganization of debts, as opposed to a liquidation.
This form of bankruptcy filing is also usually best for individuals who have lost income and owe creditors, but have since reestablished a secured source of income. Chapter 13 Bankruptcy can stop home foreclosures, as well the accumulation of new interest on state and federal tax debt. Chapter 13 can be a good strategy to repay overdue car or mortgage payments.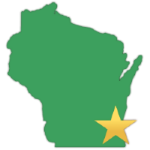 Serving Locations Throughout SE Wisconsin:
| | | | | |
| --- | --- | --- | --- | --- |
| Milwaukee | Oak Creek | Cudahy | Franklin | St. Francis |
| South Milwaukee | Union Grove | Racine | Kenosha | Greendale |
| Hales Corners | Muskego | Caledonia | Bay View | ..and more! |
Contact us today to...
Get expert advice and a guiding hand
Heal your financial wounds
Restore a sound financial future

Regain Control of Your Life NOW by Filing for Chapter 13 Bankruptcy
Specializing in only Chapter 7 Bankruptcy and Chapter 13 Bankruptcy, our Milwaukee bankruptcy attorney knows all the intricate ins and outs of these bankruptcy laws. Below, our Chapter 13 attorney has provided detailed information on Chapter 13 bankruptcy filings, including Chapter 13 Bankruptcy rules, how to file, and the fees associated with filing Chapter 13 Bankruptcy.
How Chapter 13 Bankruptcy Treats Unsecured Debts
Chapter 7 bankruptcy completely discharges unsecured debts—you are not required to pay down these debts. Chapter 13 bankruptcy works differently. You must pay a certain percentage of your unsecured debts over the duration of your repayment plan. The percentage is determined by your disposable income and how much your unsecured creditors would have gotten if you'd filed for Chapter 7.
Unsecured Debts Covered in Chapter 13 Bankruptcy
Debt from Unpaid Utility Bills

Getting utility companies off your back by filing for Chapter 13 works in accordance with a unique "adequate assurance" requirement, introducing a little more complexity into the repayment process. Speak with Steven R. McDonald today for more information. Read more

Certain Federal and State Income Taxes

Determining whether or not your income tax debt is fully dischargeable by filing for Chapter 13 bankruptcy depends on a handful of requirements. Most likely, there are still some priority debts you'll need to pay off over the duration of your repayment plan. Read more

Unpaid Credit Card Bills

In many cases, filing for Chapter 13 bankruptcy will eliminate most credit card debt. Depending on your income and several other factors, you willl likely have to pay off a certain percentage of your nonpriority unsecured credit card debt. Read more

Medical Bill Debt Relief

Filing for Chapter 13 bankruptcy will not get rid of all of your debt from medical bills, but, as is the case with all nonpriority unsecured debts, you will be required to pay off a certain percentage of the debt over the duration of your repayment plan. Read more

Debt from High Interest Payday Loans

Payday loan debts are unsecured debts, and therefore wholly dischargeable through Chapter 7 bankruptcy, and Chapter 13 bankruptcy can help you clear massive unpaid interest payments from payday loans as well. Read more
Chapter 13 Bankruptcy Rules
Chapter 13 Bankruptcy in Wisconsin is for people with regular income with some disposable income that can be dedicated toward a debt repayment plan. You must also be able to pay the creditors as much as if you would have filed for Chapter 7 Bankruptcy. Under Chapter 13, you are required to set up a debt payment plan to repay creditors, which averages 3-5 years. When you complete your repayment plan, you will be relieved of the remaining dischargeable debt. The amount of your monthly payment is established by several factors including your disposable income as well as the amount and nature of the debt. Your monthly payment amount is determined by using the standardized Means Test.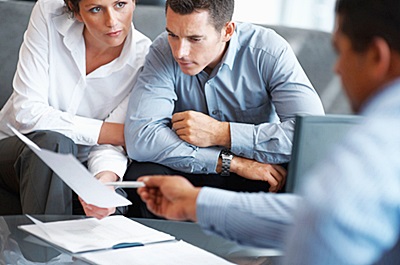 WHAT YOU NEED TO KNOW >>
Milwaukee Chapter 13 bankruptcy attorney plans your repayment.
What You Should Know Before Filing for Bankruptcy in Milwaukee
Declaring Chapter 13 bankruptcy is, obviously, nothing to be taken lightly. Before even making a mental commitment to filing bankruptcy a reorganizing your assets, you need to know everything about the filing process, including:
How to File for Bankruptcy Chapter 13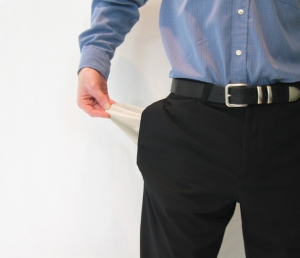 Filing for Chapter 13 bankruptcy puts money back in your pockets.
When trying to figure out how to file for Bankruptcy under Chapter 13, there are a few things our Milwaukee bankruptcy attorney wants you to know. While the majority of individuals and families do qualify for Chapter 13, those with a million dollars or more in secured debt or those with unsecured debts close to $400,000 may not qualify.
For those that qualify, our skilled team will assist you in gathering the necessary records and information. A list of all the documents and information needed can be found by clicking here. These items include:
Monthly income
Monthly expenses
List of your property
Deed
Mortgage
Car titles
Your bankruptcy attorney will use this information to prepare all the necessary bankruptcy documents for filing. After your bankruptcy petition has been filed, a meeting of creditors will be scheduled at a location within reasonable distance from where you reside.
This bankruptcy meeting of creditors is a necessary step to receive approval your Chapter 13 payment plan. As with a Chapter 7 Bankruptcy, you will be required to take 2 financial management classes. These may be taken online or by telephone. With our Milwaukee bankruptcy attorney, this often stressful process is handled with utmost ease. As soon as your bankruptcy is filed, an automatic stay takes effect. This provision prevents creditors from contacting you or placing liens on your property.
Filing Fee for Chapter 13 Bankruptcy
The Bankruptcy Court charges a fee of $310.00 to file for Chapter 13 Bankruptcy. This cost does not vary based on household size. If you are unable to pay the full cost in one payment a filing fee payment plans can be arranged.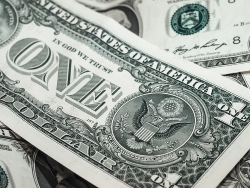 Discharge payday loan debt by filing for Chapter 13 bankruptcy.
Cudahy Bankruptcy Lawyer Helps You Get Rid of Payday Loans
Sometimes when you need quick cash, you resort to a high-interest cash advance like a payday loan. Unfortunately, if you are untimely in your repayment, interest payments can multiply quickly and become a real problem.
If your repayments get out of control and you have no other options, Chapter 13 bankruptcy gets rid of payday loan debt for individuals who have since found a source of income.
Bankruptcy lawyer Steven R. McDonald, serving the greater Milwaukee area, has years of experience handling Chapter 13 filings and helping people struggling with their payday loan debt. Before you try tackling the Chapter 13 bankruptcy process on your own, understand the risks and responsibilities of filing for bankruptcy without a lawyer.
Schedule a free consultation today and find out how he helps you get rid of your payday loan debt once and for all.
Milwaukee Bankruptcy Attorney with Your Best Interests at Heart
Our Milwaukee bankruptcy attorney knows how to set up a debt repayment plan which works best for you. With 15 years of specialized Chapter 7 and Chapter 13 bankruptcy experience, our Milwaukee bankruptcy attorney knows exactly what it takes to make filing for bankruptcy easy, fast and stress-free.
Contact the Milwaukee bankruptcy lawyer who has your best interest at heart and get your free Wisconsin bankruptcy legal advice consultation underway!
We are a debt relief agency. We help people file for bankruptcy relief under the Bankruptcy Code.