How Much Does Filing for Bankruptcy Cost in Wisconsin?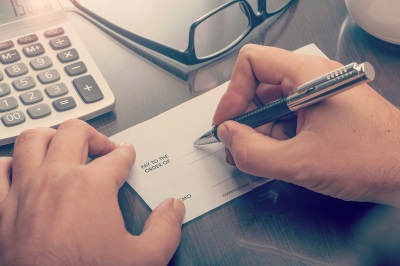 FREE CONSULTATION >>
The Price IS Worth it!
When filing for bankruptcy, cost is a high concern—and for many, a deciding factor on whether or not to file. Don't let the fear of a new bill keep you from declaring bankruptcy; the debt relieving outcome far outweighs the cost. The filing fee for filing Chapter 7 bankruptcy is $335, while the fee for filing Chapter 13 bankruptcy is $310. These are the fees you owe to the court for simply filing, and are non-refundable under any circumstance (including form mistakes or case dismissal). If you hire an attorney, you'll also have to pay additional fees for their time; these costs vary by law firm.
It may seem difficult to find extra funds in this time of distress, but payment plans can be arranged. For those people who have decided to file for bankruptcy, Attorney McDonald can provide you with specific strategies to reduce or eliminate some of your monthly bills and payments. This is one of many reasons why a lawyer is the best bet for getting your bankruptcy discharge.
Benefits of Hiring a Bankruptcy Attorney
A lawyer will help you understand and navigate bankruptcy law; and determine which type of bankruptcy is right for your specific case
They will make sure all paper work is properly filled out and ensure deadlines are met on time
A bankruptcy attorney eliminates the risk of making mistakes that can get your bankruptcy dismissed or jeopardize important assets
Your attorney will represent you in creditor meetings as well
Bankruptcy is a complex procedure. Having an attorney working your case is a smart move if you want a successful outcome.
Why Choose McDonald Law
You will be immediately comforted by Attorney McDonald's level of experience and expertise in bankruptcy law. He will help you gain a full understanding of the bankruptcy process and what you can expect in your case, including all costs. Compassionate and dedicated to helping his clients, your experience with McDonald Law will be a great one—taking the fear and stress out of bankruptcy.
Contact McDonald Law today if you're filing for bankruptcy in Wisconsin.
Return to Related News