Hales Corners Bankruptcy Lawyer
Chapter 7 and Chapter 13 Personal Bankruptcy in Wisconsin
Steven R. McDonald is an experienced bankruptcy lawyer specializing in Chapter 7 bankruptcy and Chapter 13 personal bankruptcies. With over 15 years of experience, Steven is highly experienced in bankruptcy law and has aided many individuals in Hales Corners in finding debt relief through bankruptcy. Bankruptcy can seem frightening when faced with the crushing pressure of unmanageable debt. Determining if bankruptcy is the best path forward is a major decision that causes understandable stress and anxiety - on top of the additional costs.
We evaluate if bankruptcy is appropriate for your situation, and make the process as straightforward and affordable as possible, while clearly explaining each step in plain terms. Our bankruptcy lawyers guide you through the bankruptcy process and help you understand the journey. Our commitment is to provide both excellent legal counsel and peace of mind.

Experienced Hales Corners Bankruptcy Lawyer Helps You Discharge Debts
Finding yourself overwhelmed by inescapable debt can feel suffocating. The constant harassment from creditors only compounds stress levels. Fortunately, skilled bankruptcy lawyer Steven R. McDonald provides Hales Corners residents with expert guidance on achieving financial relief. He helps clients navigate the intricacies of personal bankruptcy filings. Filing personal bankruptcy in Wisconsin is a major step warranting careful consideration of factors like:
The differences between Chapter 7 and Chapter 13 bankruptcy
Qualification criteria for protection from creditors
Steps involved in filing bankruptcy paperwork
Costs associated with bankruptcy proceedings
Long-term impacts on credit scores and borrowing
Strategies to rebuild finances post-bankruptcy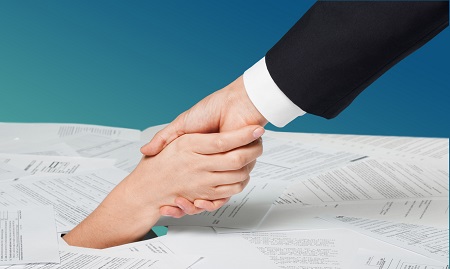 The Sooner You Start, the Sooner You Can Be Free
of Debt
Finding yourself buried under excessive credit card debt can feel hopeless and stressful, especially when creditors persistently harass you. The seasoned Chapter 13 bankruptcy attorneys at our Hales Corners firm can help you break free. We advise on all debt relief options, including Chapter 13 bankruptcy filing specifics, debt consolidation programs and tailored repayment plans to lift your burden. Our lawyers know how emotionally taxing and complex this situation can be. We simplify the process and provide guidance each step of the way.
Attorney McDonald will carefully explain the bankruptcy process so you understand how it can help stabilize your finances and end harassment. By contacting our firm early, we can help you avoid prolonged stress and achieve a fresh start faster. Our ultimate goal is to make bankruptcy an affordable, smooth process so you can soon regain financial freedom. Call today for a free consultation.Contact bankruptcy attorney Steven McDonald today to book a free Chapter 7 or 13 bankruptcy consultation in Muskego, WI.
Contact bankruptcy attorney Steven McDonald today to book a free Chapter 7 or 13 bankruptcy consultation in Hales Corners, WI.
Return to Related News