Top-Rated Bankruptcy Attorney in Cudahy, WI
When financial troubles become overwhelming, and you're seeking a fresh start, turn to The Law Office of Steven R. McDonald, LLC, your top-rated bankruptcy attorney in Cudahy, WI. With over 15 years of experience in bankruptcy law, Steven R. McDonald is your trusted partner in navigating the complex path to debt relief and financial recovery.
Chapter 7 & Chapter 13 Bankruptcy Lawyer
Whether you're facing relentless creditor harassment or struggling to make ends meet, our expertise in Chapter 7 and Chapter 13 personal bankruptcies can be your lifeline. Our expert, Steven R. McDonald, will guide you to the best choice in Cudahy, WI.
Chapter 7 offers quick relief by wiping out most debts, while Chapter 13 sets up a structured repayment plan. Steven knows bankruptcy law backward and forwards and has helped many people get out from under the crushing weight of debt through bankruptcy.
Attorney Steven R. McDonald offers tailored solutions to help you regain control of your finances. His commitment to your financial well-being goes beyond just legal representation.
Contact us today to...
Get expert advice and a guiding hand
Heal your financial wounds
Restore a sound financial future

Why Choose Bankruptcy Lawyer Steven McDonald?
Expert Guidance: He'll assess your unique financial situation and guide you toward the best bankruptcy option.

Debt Healing: Bankruptcy isn't just about wiping the slate clean; it's about healing your financial wounds and rebuilding your life.

Restoration of Financial Security: Get the help you need to restore your financial future and regain peace of mind.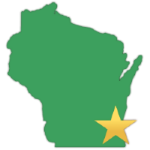 Serving Locations Throughout SE Wisconsin:
| | | | | |
| --- | --- | --- | --- | --- |
| Oak Creek | Wind Lake | Cudahy | Oak Creek | St. Francis |
| South Oak Creek | Union Grove | Racine | Kenosha | Greendale |
| Hales Corners | Muskego | Caledonia | Bay View | ...and more! |
Don't let the fear of bankruptcy hold you back from seeking the relief you need. Contact The Law Office of Steven R. McDonald, LLC, today for a FREE consultation. We're here to assist you on your journey to financial freedom, serving Cudahy, WI, and the surrounding communities with compassion, expertise, and dedication. Attorney Steven R. McDonald will help you understand your best options for debt relief so you can get your life back on track.
Article: 8 things you MUST know before filing bankruptcy in WI
The Sooner You Start, the Sooner You Can Be Free of Debt
We treat all our clients with respect and make the process as fast, stress-free, and affordable as possible. Get started today with a FREE consultation.
Return to Related News