Can you file bankruptcy on judgments?
Filing for Bankruptcy in Wisconsin Discharges Most Lawsuit Judgments
Unpaid debts can result in a law suit being filed against you. If you fail to pay off your credit card debt, medical bills, payday loans or tax debt, a creditor may begin a lawsuit against you. If they get a judgement against you, they can potentially garnish your wages or go after your personal assets.
Filing for Chapter 7 bankruptcy can discharge judgments for certain types of debt. In fact, in most cases, filing for Chapter 7 bankruptcy will discharge civil judgements.
However, bankruptcy will not discharge every type of judgement.
Contact us today to...
Get expert advice and a guiding hand
Heal your financial wounds
Restore a sound financial future

Does bankruptcy stop judgments?
File for Chapter 7 bankruptcy in Milwaukee to eliminate civil judgments.
A pending lawsuit is stopped by a portion of the bankruptcy code referred to as the automatic stay. Filing for bankruptcy will remove your liability even if the civil judgment has already been taken against you.
Civil Judgements NOT Discharged in Bankruptcy
Bankruptcy will not get rid of judgments for certain nondischargeable debts. Some of the most common nondischargeable debts include:
Student loans
Some taxes
Willful and malicious injury caused by the debtor
Death or injury caused by drunk driving by the debtor
Debts from fraud or misrepresentation
Child support, maintenance and alimony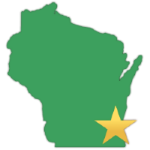 Bankruptcy Attorney for SE Wisconsin:
| | | | | |
| --- | --- | --- | --- | --- |
| Milwaukee | Oak Creek | Cudahy | Franklin | St. Francis |
| South Milwaukee | Union Grove | Racine | Kenosha | Greendale |
| Hales Corners | Muskego | Caledonia | Bay View | ..and more! |
Removing a Judgment Lien from Your Property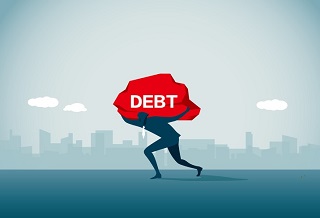 Get a free consultation about getting out from under debt & removing civil judgments.
As a general rule, liens placed on your property prior to filing will survive bankruptcy. However, your attorney can use tools in the bankruptcy code to avoid some liens and Wisconsin law to satisfy others after you receive your bankruptcy discharge. Although bankruptcy can't get rid of every judgment lien, many types can be eliminated. It's important to consult with an attorney to determine if these laws can help you. For more information, schedule a free appointment with Attorney Steven R. McDonald to discuss your bankruptcy options.

What to Do if a Creditor Obtains a Judgment Against You
This can be a difficult and complicated process to tackle on your own. An experienced bankruptcy lawyer can help you navigate this process.
Your wages and assets are at risk when a civil judgement is filed against you. For your best chance to remove or satisfy a civil judgment filed against you, speak with Milwaukee bankruptcy attorney Steven R. McDonald today. Get yourself out of a financial hole and begin to rebuild your life.
Get a free bankruptcy consultation for valuable advice about bankruptcy and civil judments in Wisconsin.
Return to Related News