Can you file bankruptcy for personal loans?
Filing for Personal Loan Bankruptcy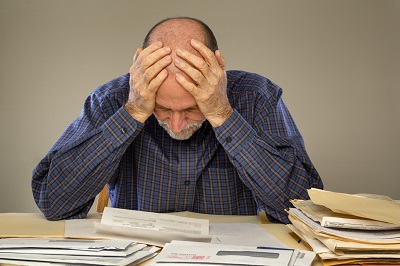 Filing for Chapter 7 or 13 can help eliminate personal loan debt.
Personal loans can be from almost anyone and used for almost anything. When personal loan debt becomes too much to pay, it's easy to feel cornered and overwhelmed. But just because the debt is yours, doesn't mean you have to deal with it alone.
Luckily, personal loan debt is often eligible for discharge when filing for bankruptcy--especially when it's from a family member, friend, or employer. This means you could be relieved of any legal obligation to pay these existing debts, and make repayment on remaining debt significantly more manageable.
There's more than one way to handle your personal loan debt.
Depending on the unique circumstances of your personal loan debt, we can help you decide which of these options is best for you:
Chapter 7:
Also known as "liquidation bankruptcy", Chapter 7 bankruptcy can help pay off a substantial amount of unsecured debt, but will often require the bankruptcy trustee to sell (liquidate) their nonexempt property. Essentially, you'd be using your assets to pay back the monetary amount of your debt. Chapter 7 bankruptcy is usually best for more severe cases where a repayment plan is unlikely to cover the owed amount on its own.
Chapter 13:
Chapter 13 bankruptcy is often referred to as "reorganization bankruptcy". When filing for Chapter 13 bankruptcy, your property and assets are safe and cannot be confiscated or sold to repay existing debts. Instead, a court-mandated repayment plan is put into place (usually a 3-to-5 year plan). If the trustee succeeds in executing the repayment plan, the court may agree to forgive any remaining debt. Chapter 13 bankruptcy is best for when debt repayment is realistic over a few years time.
If you're unsure of which approach is best for you, want to learn more, or just have questions, we're here to help however we can. Oak Creek bankruptcy attorney Steven R. McDonald will help guide you through the process from beginning to end.
How much does it cost to file bankruptcy?
To file Chapter 7 bankruptcy, it costs $335. For Chapter 13 bankruptcy, $310.

Return to Related News